---
You've probably heard this before — don't live with regrets because you don't get any do-overs. That advice didn't hit home for me until I lost one of my closest friends to suicide in my senior year of college. At that moment, my priorities and perspective on life shifted.
That life-changing event happened during a season when I was trying to decide what to do in my career. As a lifelong athlete, I knew one thing — I didn't want to sit in a cubicle. I needed something that would keep me working and interested, offering opportunities to continue learning. I also knew I needed something that would have longevity, where I could see myself continuously vested in the work years after I started.
Through my dedication to making life count and my work matter, I realized one core thing — I needed to embark on a lifelong pursuit of excellence.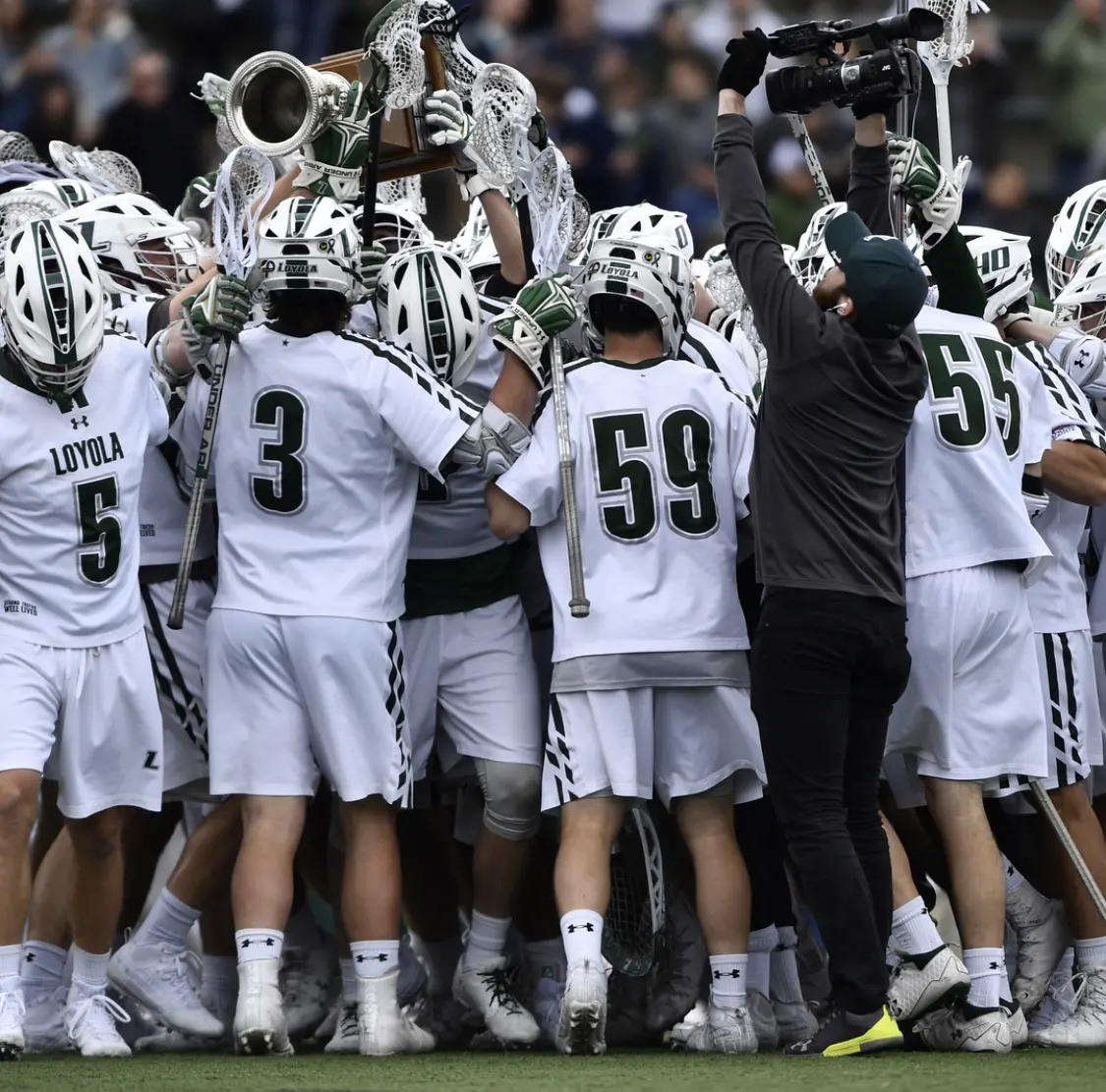 Excellence isn't something I take lightly. It's a daily practice and mindset I've learned to adapt over my years as a college athlete and after entering the workforce. Throughout that time on the field and in the field, here are a few things I've learned that may help you in your pursuit to achieve excellence too.
Competition Happens Within Yourself First
I've worked on high-functioning and well-performing teams throughout my life and have seen what it looks like to have excellence demanded daily. That excellence comes from an inner competition that I have with myself.
Undoubtedly, I'm one of the most competitive people in every room I enter. Most often, that competition is within me. I compete daily to raise the bar that I've set. I want to be the best and keep growing, and I know that the only way to do that is to challenge myself every day. When I wake up the next morning, the benchmark gets reset, and the rung I aspire to reach gets moved slightly higher.
I've realized there's no set age for setting these personal benchmarks in supply chain project management. Whether you've been on the team for 30 years or 3 months, you can make yourself indispensable. That doesn't mean you instantly have the answer to every question. It means you have an insatiable curiosity and desire to learn about the project, the team, and how to become a go-to resource. Delivering value daily, whether connecting folks to the right team member on the project or blowing out an existing process to make it more efficient, is critical. It's through this level of excellence that you can solidify your position as a key player rather than the new kid on the proverbial block.
Be Willing to Be Uncomfortable
Discomfort. It's something that's a continual and lifelong challenge, so why not get comfortable with the uncomfortable?
That concept is about so much more than embracing some low-level pain now and then. It's about building self-resilience for the sake of excellence. In supply chain management, there are many times when there are uncomfortable situations or hard conversations that need to be had. Learning to navigate those situations is crucial so you immediately know how to navigate the path forward when a bigger risk requires mediation.
As people, we grow through uncomfortable situations. We learn a lot about ourselves when our backs are against the wall. It's through the practice of finding a way out that we understand how to act best, lead, and overcome. In aspiring to and achieving excellence, we can reflect that resilience by finding comfort in the discomfort.
Relationships Matter for Excellent Results
Work is never just about the work. There is always a layer of humanity involved. Cultivating those long-lasting working relationships with the people in my programs, my superiors, and the program leadership has proven critical in my pursuit of excellence.
When you develop relationships, you can become the catalyst for a lot of important, necessary, and impactful changes. Often, this work happens under the radar. Whether going into the office and shaking everyone's hand in the room or walking onto a new job site as a contractor and introducing yourself to those people you don't yet know, you can make a difference.
That face-to-face intentional interaction is missing in today's workplace. Bringing energy and excitement to the table can bring those relationships a long way to helping drive better overall results.
Know Your Role and Own It
Every player on every team has a role to play. Sometimes, that role makes you the best player on the field. Other times, it makes you the last player to leave the bench. In either case, you have one job to do in your role — be the best you can be.
At Blue Skies, and throughout my time as an athlete, I was taught to leave everything better than the way I found it. That's no different when you step into a new role, project, or team. Finding out how those who used to be in your role executed the job and then finding ways to elevate that performance allows you to continually move that benchmark for yourself as you pursue excellence for the team.
My daily goal is to redefine the benchmark for how to be an excellent Project Management Analyst. As I continue to move that benchmark forward, I am learning how to backfill and train fellow team members to ensure timely delivery. Until that backfill onboarding and training is complete, my role in the program is incomplete. By leaving and moving to the next role, there is no way I could stake the claim that I left the project better than I found it.
In achieving excellence, looking at yourself and the legacy you leave when you exit a team is critical. The job isn't done until someone can replicate your efforts day in and day out. But this mindset goes well beyond a to-do list. It's a practice of continually improving and pursuing greater things.