---
Whether you're a manager on a project or you operate in a management role, a constant to be a successful leader is your ability to manage chaos. As natural as it is to feel the sense of chaos at the beginning of a project or during shakeups, the faster you can tame the confusion, the faster you can stabilize and add steam to the project. 
When you bring together a new team at the start of a project or add a new member midway to completion, it can bring disruption and often permeate goals or activities to become unsettled or unclear. Who is that person reporting to? What are they responsible for or accountable for? Who is that new face on a call, and how did they get here?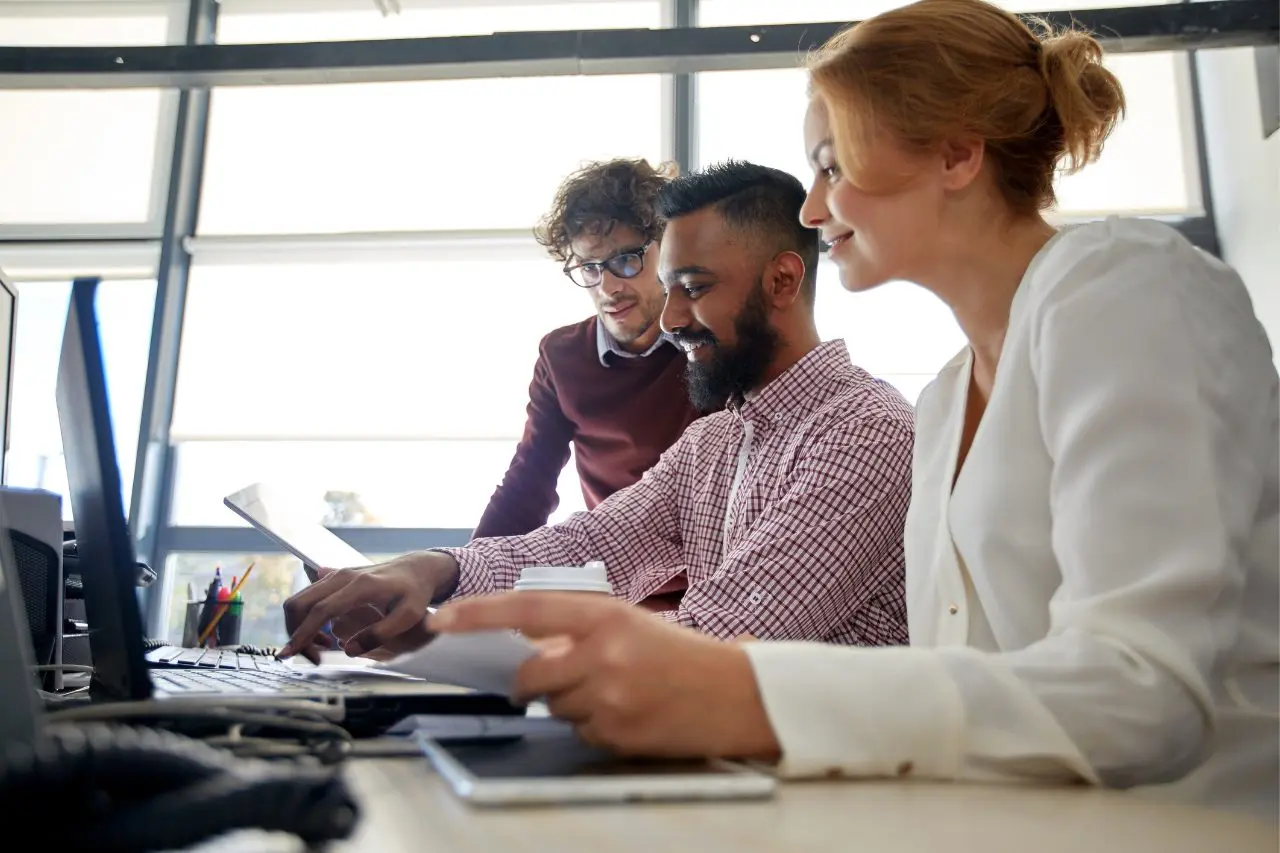 All of these questions can and should, be answered with the assistance of a RACI or who is responsible, accountable, consulted, and informed. The faster you can leverage this critical document in your project, the faster you can start operating more efficiently and confidently, saving your team time and money in the long run.
What is a RACI?
Before I show you how to save time and money in project management with a RACI, you ought to know what RACI means.
RACI stands for Responsible, Accountable, Consulted, and Informed
Unless you're a mom-and-pop shop (and even if you are), you probably can take a gander at why defining each of these roles is so important. The RACI is the who's who for the project, so defining these roles ahead of time will help everyone on the team know who to turn to when they need help or to pass the baton.
Someone must be responsible for each of a project's major deliverables and phases.
Yet often, the people who are responsible aren't always the ones who are held accountable for the success of the project quality. Knowing who will take the heat if things go wrong is also important.
All members of the project must also know who to consult if there is a question, concern, or problem. That's the person who holds deeper insight into a specific area.
Once you consult the right team member or members about a specific issue, you also need to know who else on the team must be informed about the changes or concerns.
RACI Accessibility
It's not enough to have established a RACI. For this document to save your team time and money, it must be readily accessible and easily digestible.
The RACI helps teams save time by making it easier to get in touch with the right person quickly. Making the document accessible allows teams to locate who they need to contact quickly and the preferred method of communication, so they're not reaching out to other team members first thing in the morning or late at night with a request.
Keeping a RACI accessible also helps alleviate added strain on limited team member hours by clarifying the right collaboration order. With the RACI at their disposal, key players know who is on their level, who they need to navigate on the consulted and informed levels, and how to keep the project moving forward without strain on limited resources.
Proactive Introductions to the Team
Once you make your RACI public to your team, I highly, highly recommend taking the RACI and connecting with the right people. Taking ownership of your role on the project and introducing yourself to other key players and stakeholders before you need their help lets you avoid becoming a random face on team calls.
As you learn more about the dimensions of the project you're leading or working on, you can then introduce yourself to other key players. In your introduction, I advise you to clarify the following:
What is my specific title and role in the project?
What is my direct and indirect line of report?
What are my deliverables?
Are the deliverable due dates clear and achievable?
What is the current status of my deliverable?
How is the deliverable progress being reported and to who
Answering these questions during the onboarding process eliminates confusion and keeps teams aligned. When a question or concern does arise, and someone turns to the RACI to understand their next right steps, they have more context around the person they're reaching out to, making it easier for everyone to keep the ball rolling.
Creating Confidence In the Team
Confidence in communication and collaboration is what allows teams to move forward continuously. Whether you're kickstarting a new project or onboarding a new team member into a project, each person must leave some sort of impression as they arrive on the scene. In doing so, they will do more than simply get acquainted with what's happening on the project itself. They'll also have the confidence to do their job well and efficiently, ultimately saving the organization time and money.