---
With so many companies competing to win the digital transformation race, it is crucial to keep in mind the key success factors and reasons for failure. One of the key success factors is having a solid enterprise data strategy in line with the digital transformation roadmap and the skill to successfully operationalize this data strategy along the way.
Failure, on the other hand, often comes from a lack of an end-to-end data strategy that is mapped to business value, miscommunication or misunderstanding of the strategy across the organization, and lack of cohesion among teams about how to implement the strategy.
To avoid the pitfalls, let's walk through some key success factors.
What Should a Data Strategy Actually Include?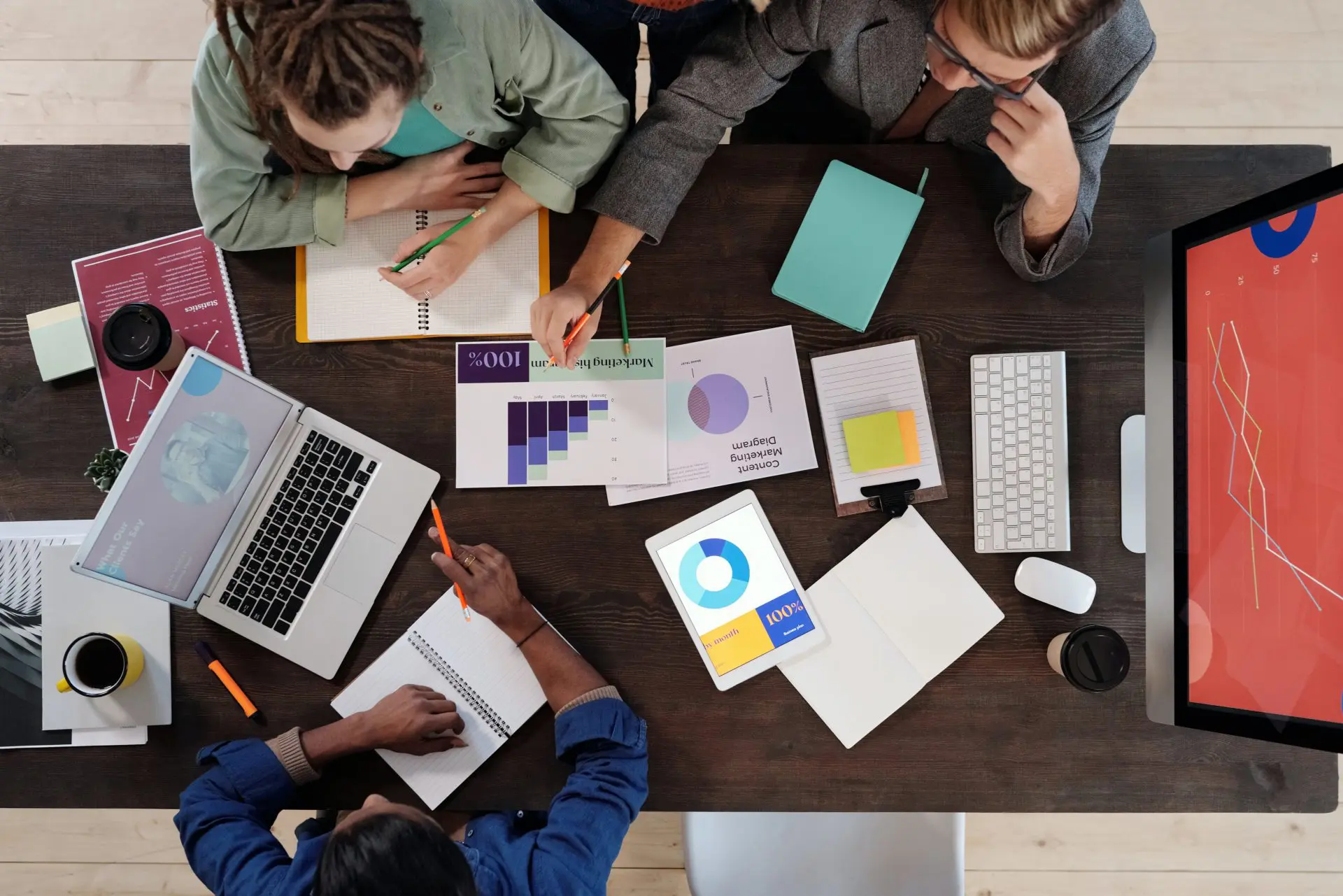 Every enterprise's data strategy will look a bit different, but in essence, a solid data strategy should address the following:
Define how the enterprise data will help the company meet business objectives this year, next year, and over the business strategy horizon.
Outline the methodology of how the enterprise will deliver on the data vision, taking account of the organization's data governance maturity curve and what can be accomplished over a given period of time.
Establish a roadmap for executing and operationalizing the strategy, including milestones and deliverables, and prioritize based on the business objectives.
Define clear success parameters for the operationalization to measure whether the rollout is tracking to the plan or falling behind
Create and socialize detailed narratives that describe the changes the enterprise needs to make across processes, workforce acumen, tool use, and business intelligence applications that will maximize the value of the enterprise data.
Outline talent and acumen gaps to support the digital data-driven enterprise and a plan to either develop them or fill them.
Establish a process to cultivate and reinforce the culture of a 'data-centric organization', starting with leaders who will act as change champions to evangelize and educate stakeholders within their functions on the value of the data strategy and vision.
The Lasting Value of Having a Data Strategy
Data strategy takes a holistic view of the enterprise's use of data throughout its operations to identify where and how data enables the various operational capabilities and competitive advantages, as well as focus areas for improvement to close gaps caused by poor, incomplete, or disconnected data that impairs operations.
For example, part of the strategy will include developing a taxonomy and classification of key data objects across master data, functional data, and transactional data to understand data quality and data use by various groups, and to establish clear ownership and methods to drive standardization for efficiencies and operational improvements.
Furthermore, it will set forth governance for the data lifecycle through identification of which applications use which data elements, what are the systems of record or origination for key data objects, how those are supported by internal and external databases, how and where the data flows across the organization, and the various use cases and consumers (internal/external) of the data elements.
Data strategy will also define how the organization can best use and integrate third-party data acquired from data brokers or affiliates to ensure internal and external sources are complementary and aligned in driving value.
Along the way, these activities will bring further clarity to the integration architecture and the security framework since, to understand data flows, it is critical to understand the transmission methods across the technology landscape.
Finally, a data strategy creates a mechanism to map and govern the data taxonomy to reporting, analytics, and business intelligence tools to ensure completeness and accuracy of the information enabling those capabilities.
How and When to Transition from Strategy to Deployment
Having defined a robust enterprise data strategy, it's time to realize your data vision.
Start by identifying key strategic initiatives and programs to deliver on the enterprise data strategy (e.g. ERP deployment, MDM or PLM system implementation, analytics platform implementation, Middleware implementation, Data Warehousing/Datalake, Data Quality Assessment, System/Application retirement, M&A activity, or corporate reorganization).
Sequence and timing are key: you'll want to build the roadmap of the strategic initiatives and review how each deployment can support your data vision.
Your Checklist for Creating a Data Strategy Document
Next, you'll need a data strategy document to organize processes and methodologies for each key data activity involved in a major transformation. While this is not an exhaustive list, and each topic warrants its own deep dive, it's a good start to get going with your data due diligence:
Data Governance
Data governance framework and methodology
Data governance maturity assessment
Data standards definition and documentation approach (including policies and regulatory requirements)
Data organization definition and security (roles and responsibilities)
Data flow and lineage, origin to archive strategy (create/update/obsolete/ archive)
Data Architecture
Provide current state technical architecture landscape
Perform an inventory of data resources (databases, content management, catalogs)
Develop data architecture strategy (scope, ETL/ELT approach, querying,
presentation/analytics, standards, security, etc.)
Develop future state architecture map as part of the deployment scope
Data Transformation
Define data migration strategy and methodology (source, target, load method, etc.)
Develop data migration load plan (load timing by data object)
Outline data validation approach including quality and compliance requirements
Define satellite systems and integrations scope related to master data (PLM, MDM,
Supplier Management, etc.)
Identify business rules and error handling
Develop a data readiness plan across people, processes, and technology
Data Quality
Define data quality strategy and methodology (data profiling approach, active/passive
quality checks, DQT rule book, DQ application)
Develop data quality rule build plan
Identify data quality metrics reporting per load cycle and post-go-live
Outline data cleansing reporting and approach
Data Insights
Define data analytics lifecycle and approach
Perform analytics and reporting tool selection to meet business needs
Perform a readiness and risk assessment including critical success factors
Identify and monitor technical usage metrics
How to Structure Your ERP Data Deployment Team
Any plan is only as effective as the ability to execute it. Having a team that understands the data strategy is key. The data deployment team should encompass the true end-to-end data scope for the project, and it needs to be cross-functional including members of both business and technical functions. Their objective is to drive the data activities across functions and groups, with a holistic view across each of the above domains.
End-to-end command of data across functions not only helps with driving accountability but also with identifying cross dependencies within the data team and across the other workstreams. The more teams work together, the more effective the data strategy implementation will be.
Depending on the scope of the program, the team could have individual leads for each horizontal sub-workstreams (Standards, Data Quality, etc.) or one individual lead across many sub-workstreams.
The key intent of this deployment team structure is to ensure there are no gaps in the data scope or delivery for the program that might hinder the success of the deployment.
The importance of data strategy and how that strategy can be effectively operationalized in an integrated fashion with other business and technology initiatives is critical in today's business environment. With an enterprise data strategy in place, data will no longer be a tangled gnarl of information but can become a key tool to effectively propel your organization's digital maturity.